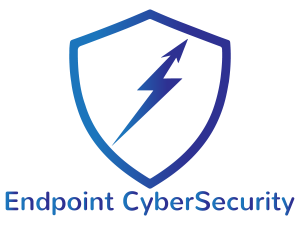 Company information:
Endpoint Cybersecurity GmbH
Buchenstr. 22/1 88069, Tettnang, Germany
Tel : +4916095524814, Email : sorin@endpoint-cybersecurity.com
Registered: Amtsgericht Ulm, HRB 734277
UstID#: DE309266597
CEO: Sorin Mustaca
D-U-N-S: 314109348
Profile
Sorin Mustaca has designed, implemented, and maintained demanding security software solutions for both the private and the public sector for the past 21 years.
All this time he kept an eye on the IT security area and analyzed continuously the evolution of the threats.
Through our consulting services, we can pass on the knowledge and experience accumulated from our project work to our customers.
Having helped to create software that protects over 500 mil users for the past 15 years, we are able to understand your idea and deliver the product that you envision, on time and on the planned budget. Our experienced software engineers and product managers can research, document, plan and create a proof of concept almost any type of project on Windows, Unix, Mac, iOS, Android.
Using the Plan-Do-Check-Act approach and applying agile software development methodologies (Scrum) we can start to deliver value from the first version of a project.
Our engineers have experience with
C/C++ on a variety of operating systems like Linux, Solaris, xBSD, MacOS.
Windows technologies like  .NET using C# and Visual Basic, WPF, WCF,
web-based technologies like Node.JS, joomla, Ajax, CSS-J, Angular JS, HTML5, jQuery
scripting languages like Python, Perl, Ruby on Rails.
The projects created with these technologies range from
Backend (web-)services in Python using various DBMS (MySql, Postgress, Microsoft SQL, etc.) including complex websites to visualize the data,
Browser extensions for Chrome, Firefox, Internet Explorer
Business Intelligence applications (aggregate data from various RDBMS, generate reports)
A special area is represented by the conception of Security Software:
Create requirements based on special needs of the customer (and of their customers)
Create a roadmap and a backlog
Develop the software using agile software development methodologies
Due to the long experience with Avira's security technologies (SAVAPI, MAVAPI, AUC, APC), we can assist in creating special modules for existing software or complete security products by integrating them.
All Secure by Design, by Default, by Deployment
The certifications and experience in developing software and the usage of a Secure Development Lifecycle (SDL) guarantees that the software created for you will be free of vulnerabilities and programming errors that might affect your company and your customers.
Thanks to the many years of experience in fighting cyber threats, we have the competence to assist you in making your company more secure. Fighting cyber crime for so long allows us to think like an attacker and to identify possible attack vectors and mitigate them.
360 degrees security
We can create a security concept that starts from the educating the employees, continues to securing the workstations and the servers, the entire network and ends to the web services exposed in the Internet.
As a part of the threat identification and mitigation process we will perform whatever it takes to make sure that your company is safe and remains like this. This process includes the creation of a strategy to respond to threats and attacks, to have the ability to restore operations in the shortest time possible in case of an attack and much more.
Analyze, Detect and Mitigate vulnerabilities in existing software
We can perform a security analysis of your software either as a blackbox or perform a code review on your code. At the end of the analysis you will get a report that explains where the problems are and suggestions how to fix them.
Sorin Mustaca has acted as for many years as product manager for all anti-malware solutions created by Avira, releasing client and server side products, technologies like SAVAPI, and others.
We can share this experience with your teams and built successful software projects together.